Brand Overview
Contensify is a content marketing agency that provides businesses with high-quality content creation and marketing services. They work with clients across various industries, including startups, VC firms, agencies, and enterprise companies. The team at Contensify creates informative, educational, and SEO-friendly content such as articles, eBooks, guides, case studies, infographics, and more. Their goal is to help businesses increase their online presence, engage with customers, and drive conversions.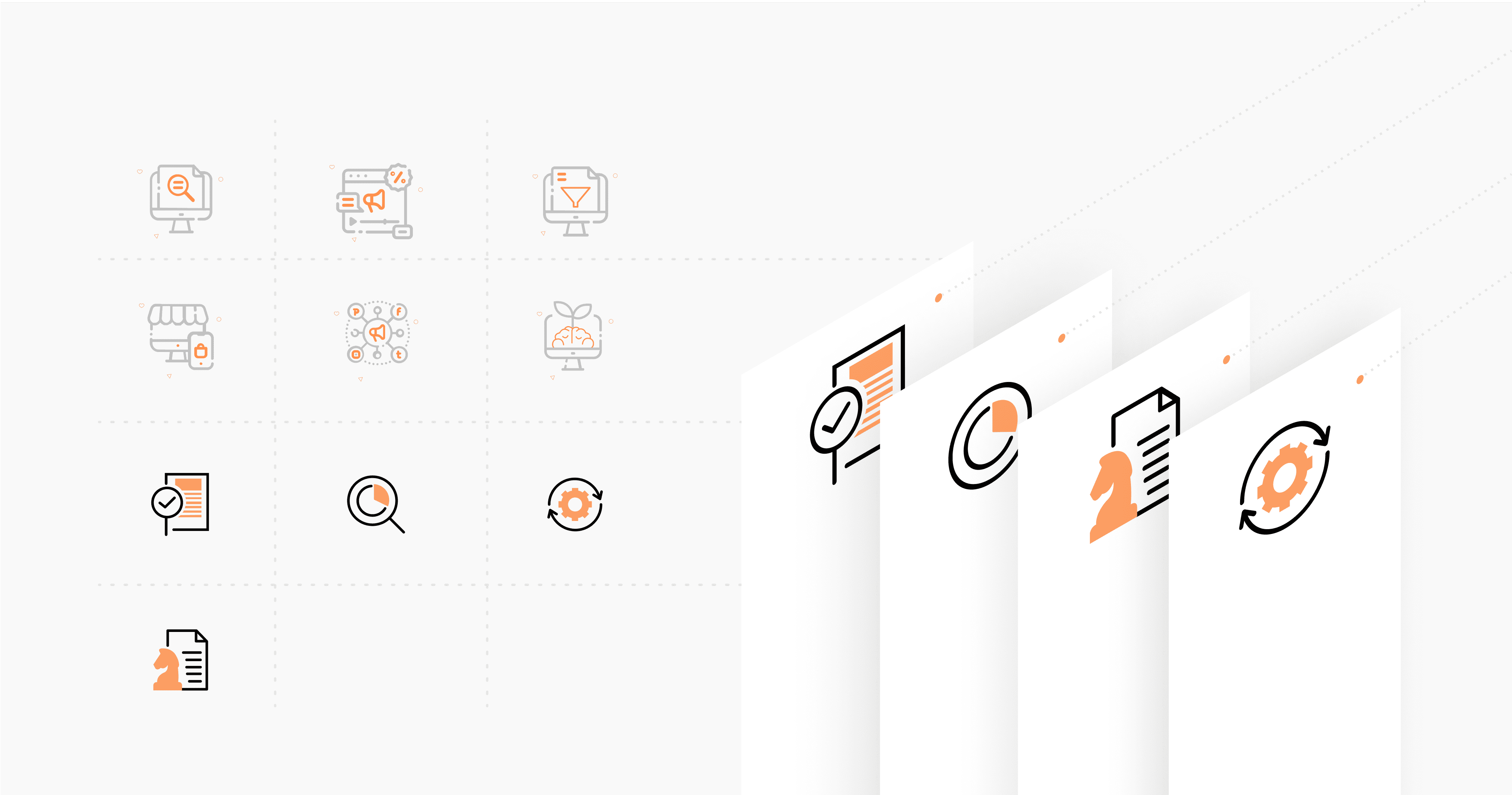 Client Requirement
Contensify approached The Web People for their website – To give it a modern and unique design tha showcases their growth and services. They wanted to use their brand's logo colors and informative images to explain their marketing plans, and they required a simple and easy-to-understand UI for potential clients. The website design featured style elements and patterns to tell Contensify's story by creating visual appeal.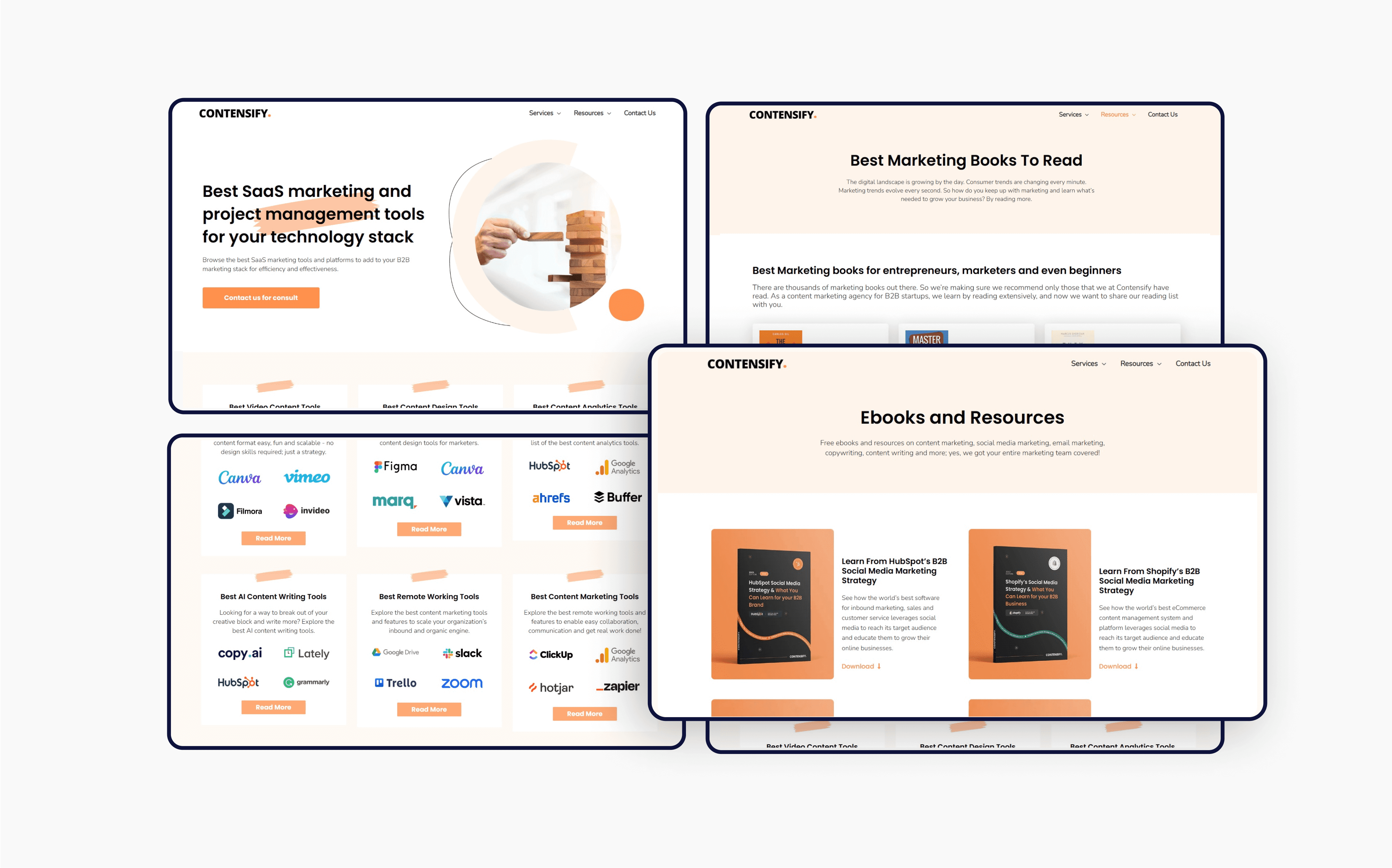 Website UI Design
The Web People worked closely with Contensify to create a modern and unique website design Clipart was incorporated throughout the sections of the website to make it more engaging for visitors. The sticky notes effect was used on the site to highlight stats, graphs, emphasis text, pyramid, points and figures mainly. Additionally, a card-type element was used to highlight the services offered by Contensify. The Web People also developed iconography specially for the brand's site, which helped create a cohesive visual identity for the brand.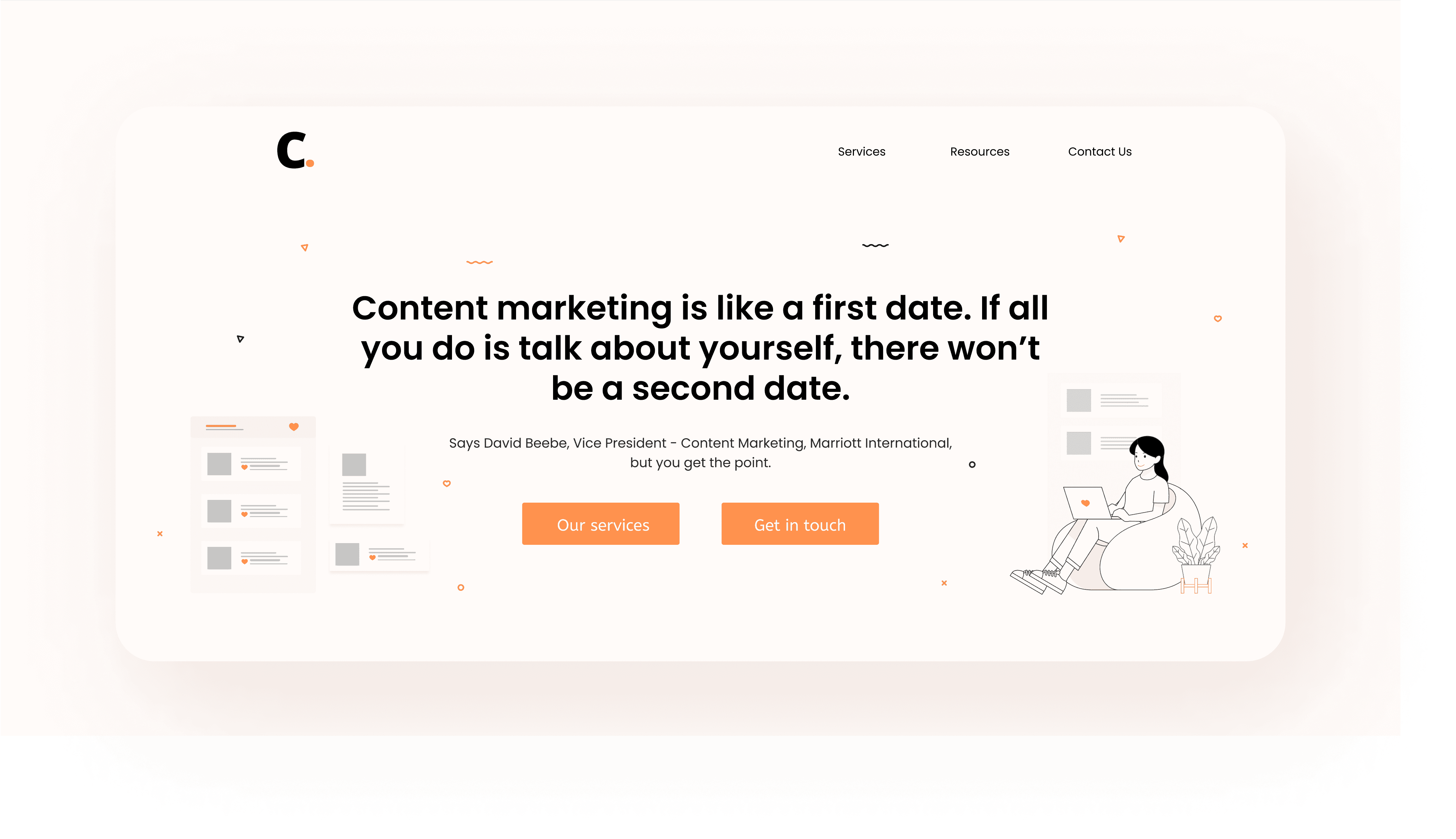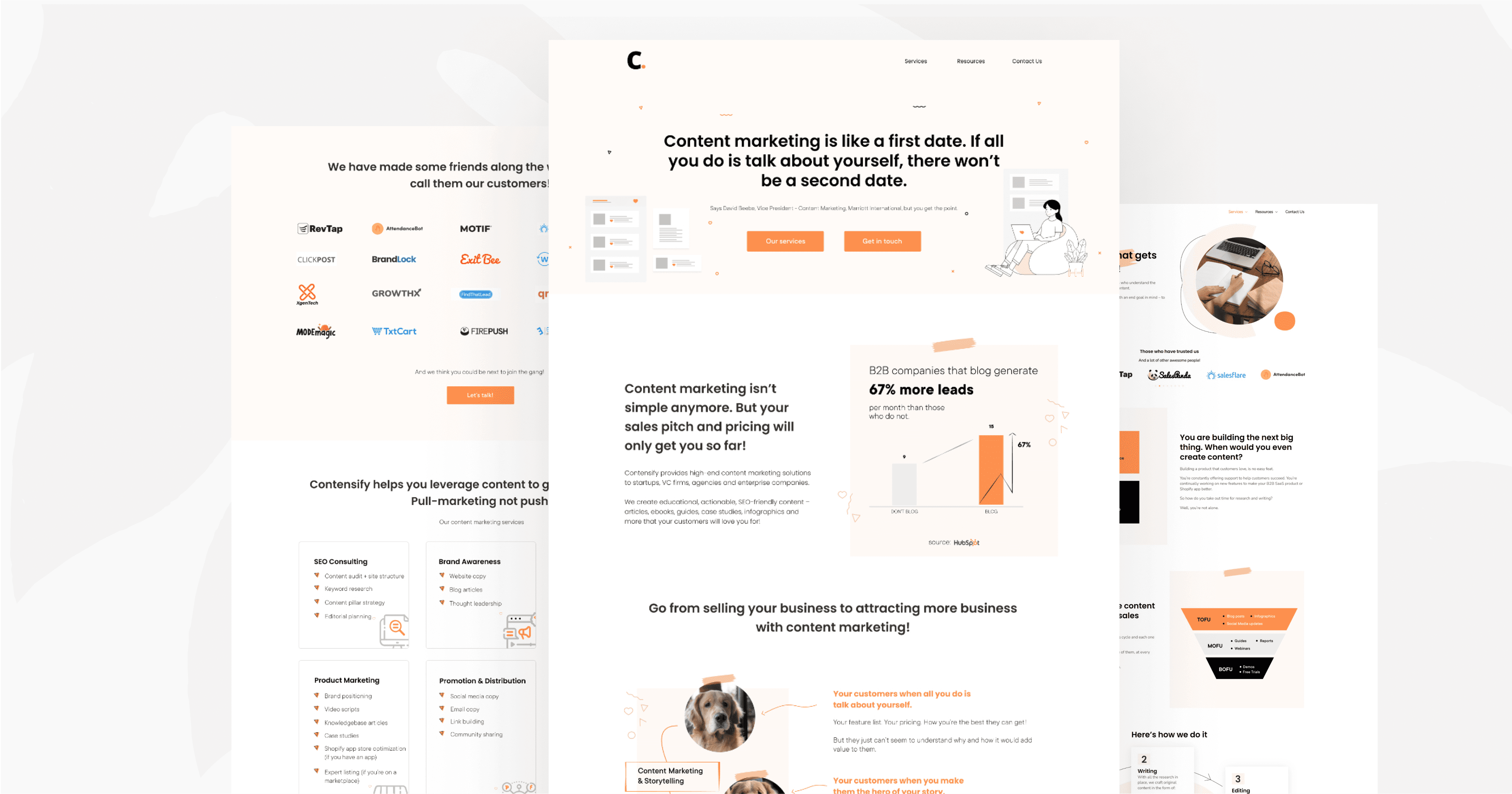 Color Palette
The Web People used a specific color palette for the Contensify website, prominently featuring Royal Orange (#FF914D) and Black, along with Seashell (#FFF4EC) and Floral White (#FFF9F5). These colors were chosen to create a clean and modern look that would be consistent with the brand's visual identity.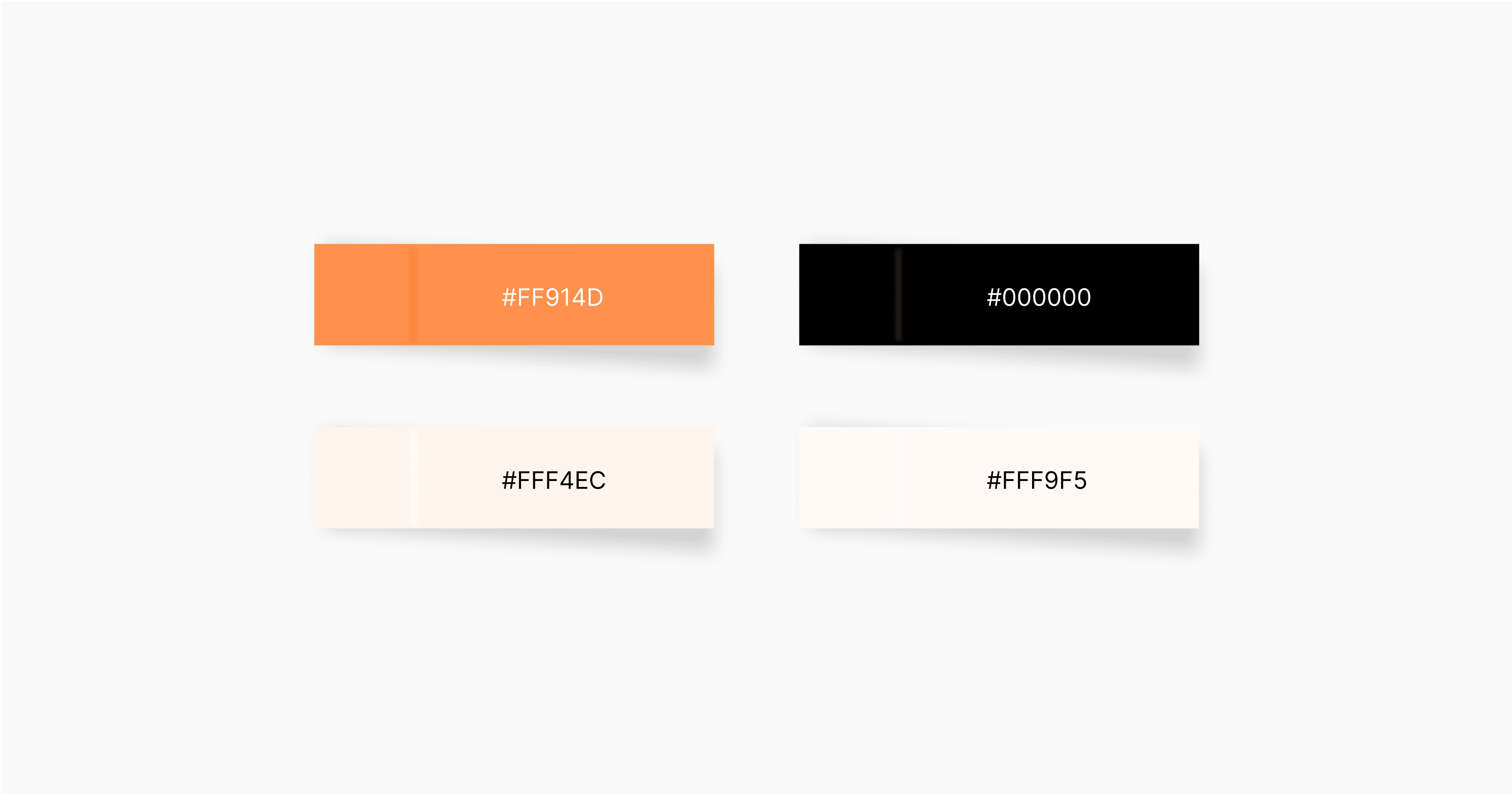 Card UI Component
To present the services offered by Contensify, The Web People used a card UI component on the website. This allowed visitors to easily navigate through the different services offered by the company. The team also provided information about the tools used by Contensify, which helped potential clients understand the expertise and capabilities of the agency.