Overview
Appstle offers an easy way for customers to manage their subscriptions on integrated sites. With a quick-to-navigate user experience while also being the most customisable one on Shopify, Appstle offers Subscriptions, Memberships, Bundling, Loyalty and much more! This gives customers the freedom to edit their frequency, update their info, and also the scope for cancellation. This brings unrivaled loyalty and engagement in the subscriptions management space.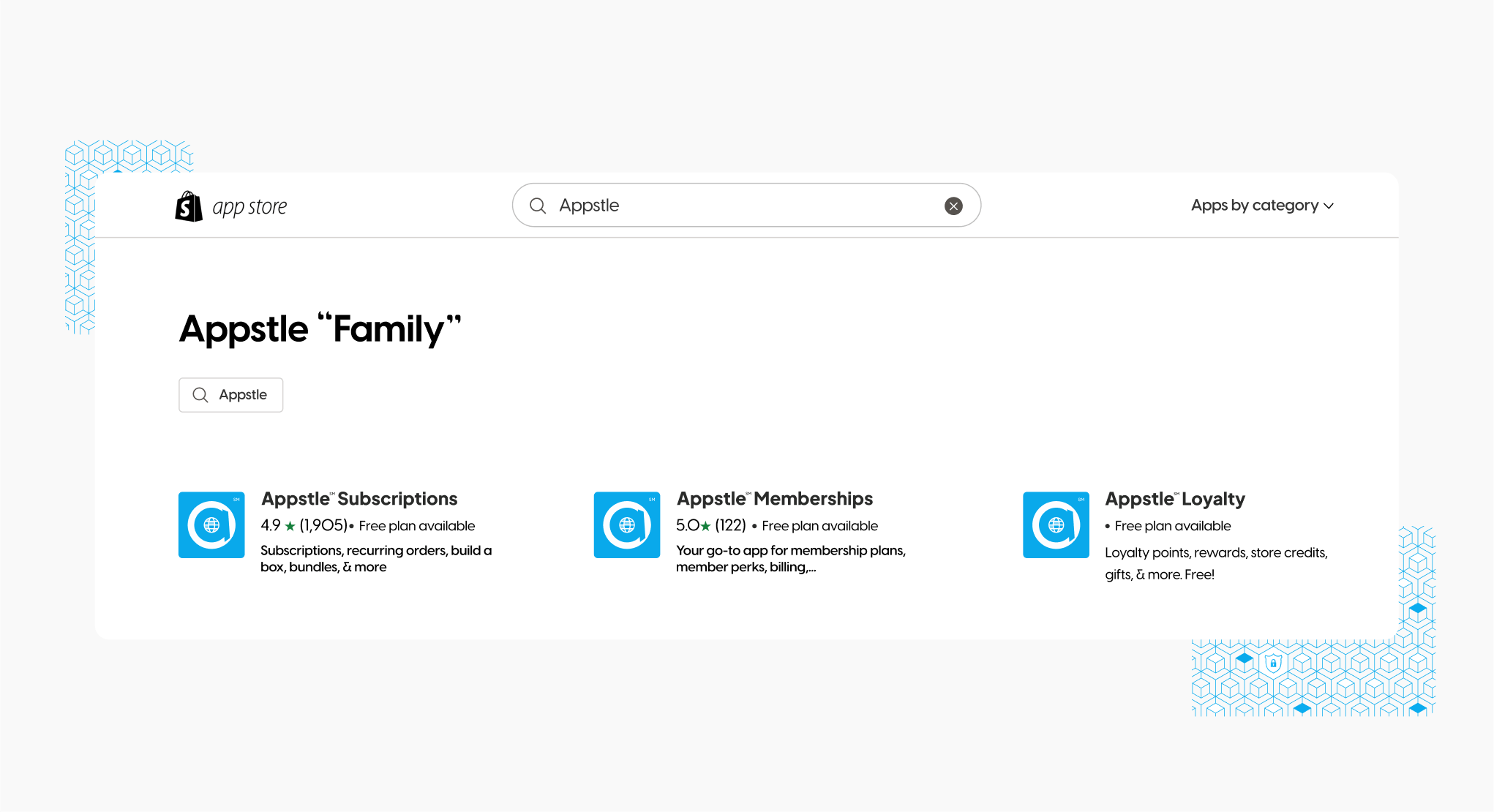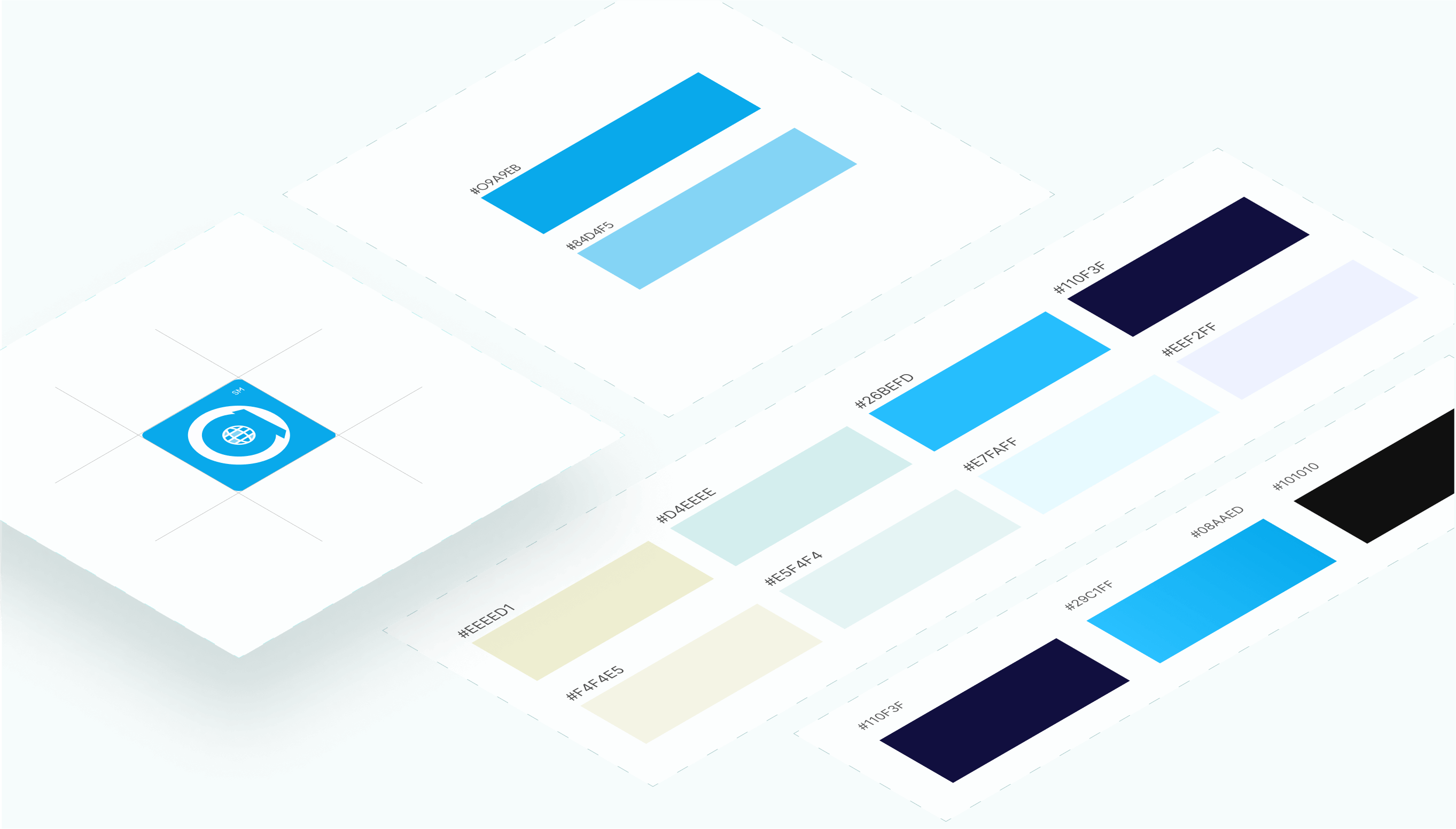 Client Requirement
Appstle approached The Web People for a stunning logo and a homepage/site that seamlessly blends form and function together. Additional requirements included creative design for social media and preview images of the in-app window.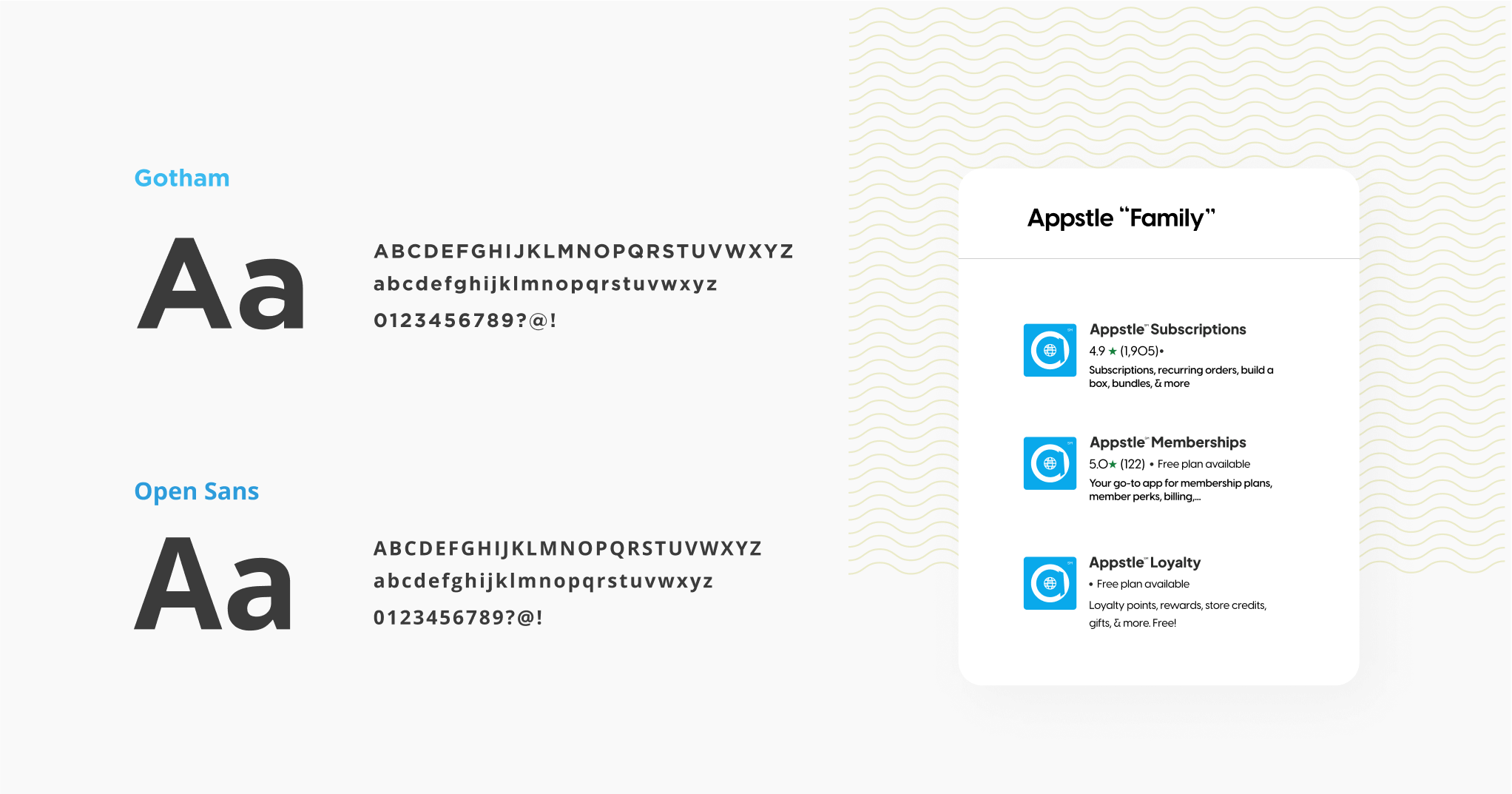 Website
The website design for Appstle crafted by The Web People, incorporates the client's logo, brand color, and font style. The logo, an 'a' with a glove inside symbolises the countless merchants around the globe who will benefit from Appstle integration where their smooth operation pertaining transactions will be revolving around Appstle. The brand primarily decks on the hues of blue, symbolising trust in the corporate world. The fonts Gotham and Open Sans are used in combination in the site. This while allowing contrast (despit both being sans serifs, Gotham is bold while open sans promotes legibility for body text) creates a visual interest, thereby bringing in the much needed aesthetic appeal to the overall site.
The minimal design approach with noise effect on icons in the homepage creates a clean and modern look. The marquee effect on the homepage for showcasing Appstle integrated apps, adds a dynamic element, while Lottie files enhance the user experience, making the website engaging and visually appealing.
On the technical front, the website is integrated with Yoast SEO for optimized search engine performance and a honeypot plugin to prevent spam comments and spam form submissions.
"All of this combined is what delivers a seamless user experience."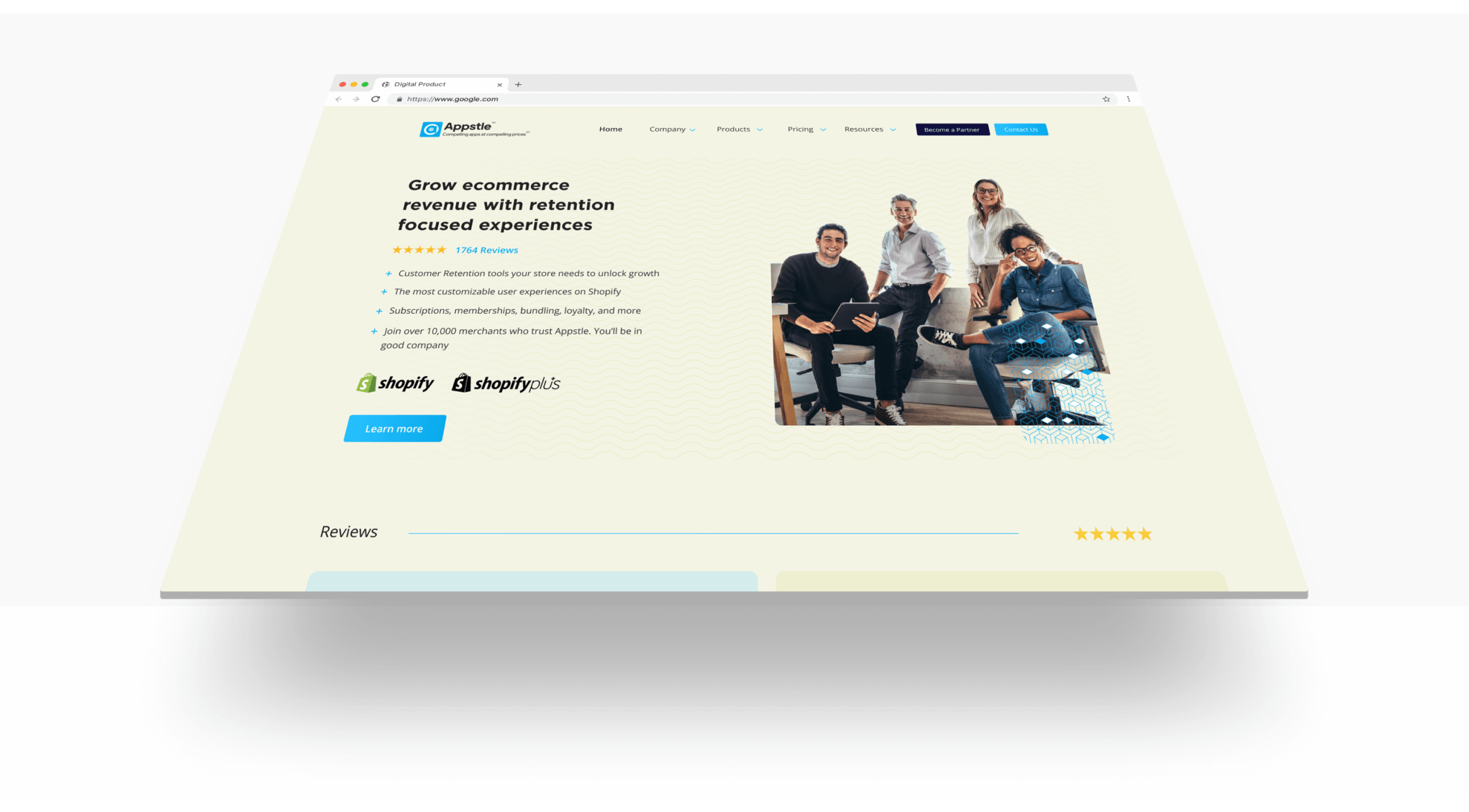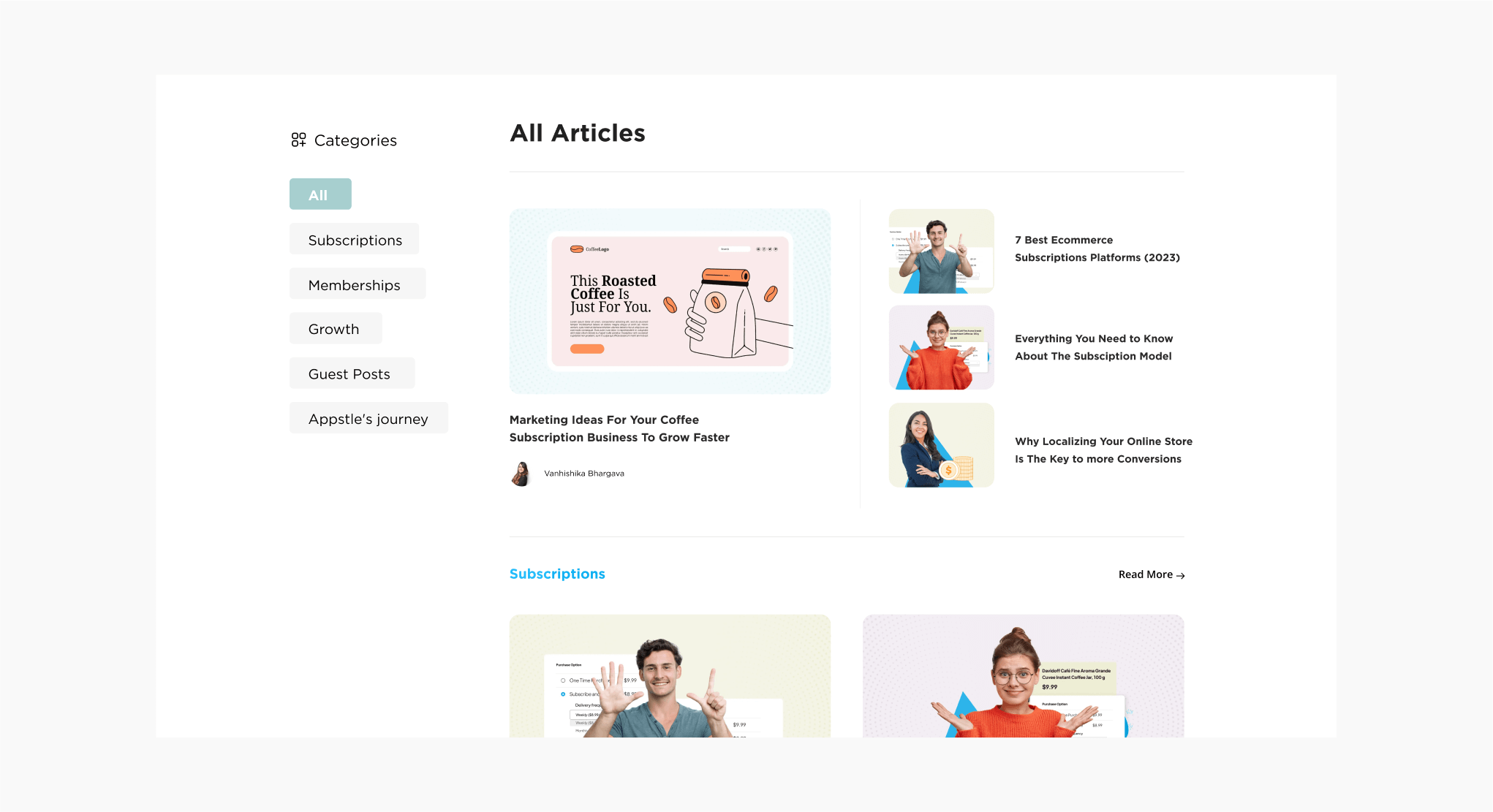 UI
The UI (User Interface) of Appstle's website was designed to provide a smooth and intuitive experience for customers. The interface features easy-to-read sections on the offerings of Appstle. Easy-to-read sections on the homepage of a product or service website builds a positive brand perception. This is done by enhanced clarity that the clutter free approach places on the text. This in turn increases the user engagement and CTA effectiveness, ultimately leading to a better user experience and higher chances of converting visitors into customers. Unique visual elements which are like easter eggs on the site complement the overall minimal design, creating a cohesive and user-friendly interface.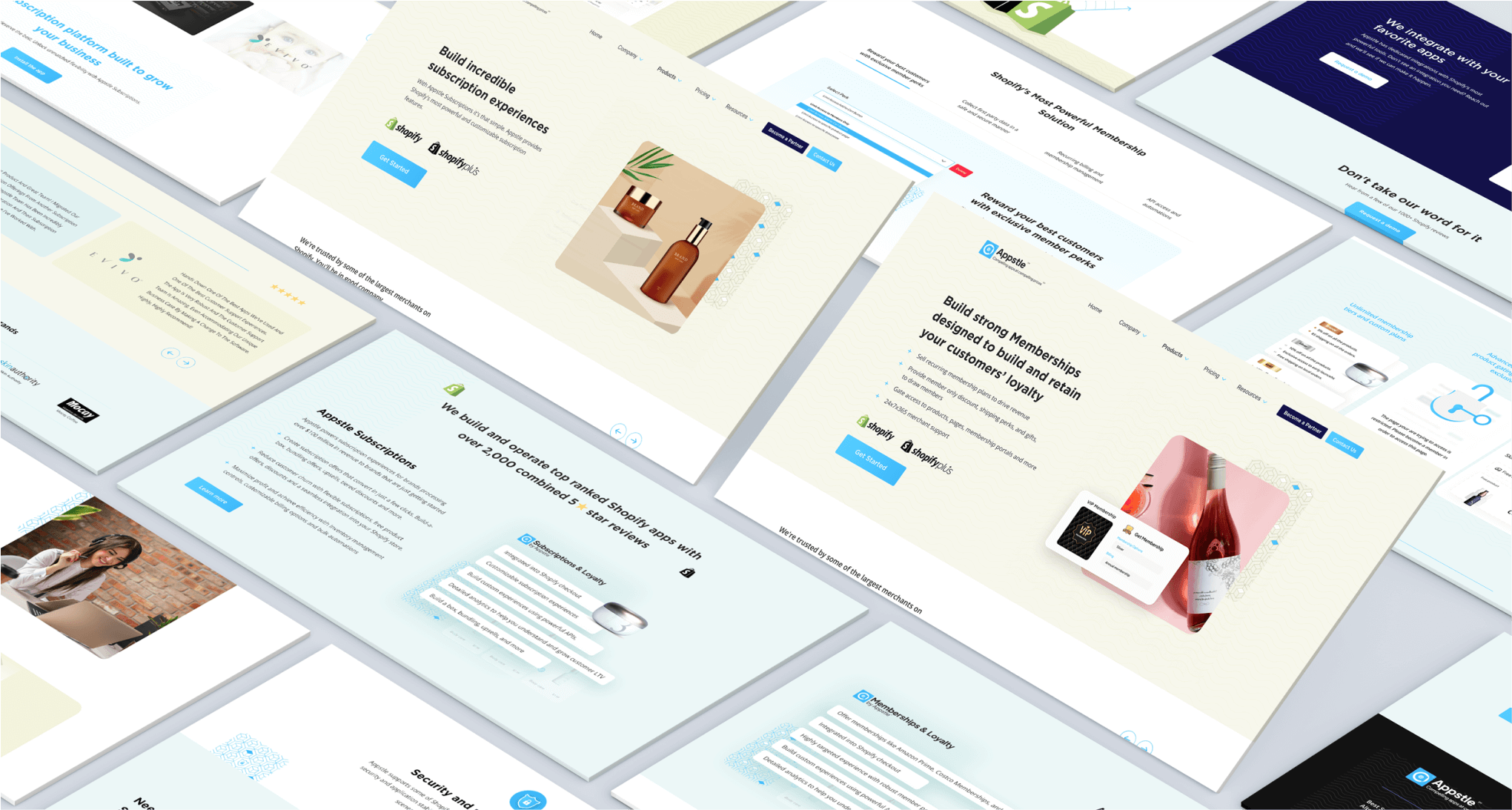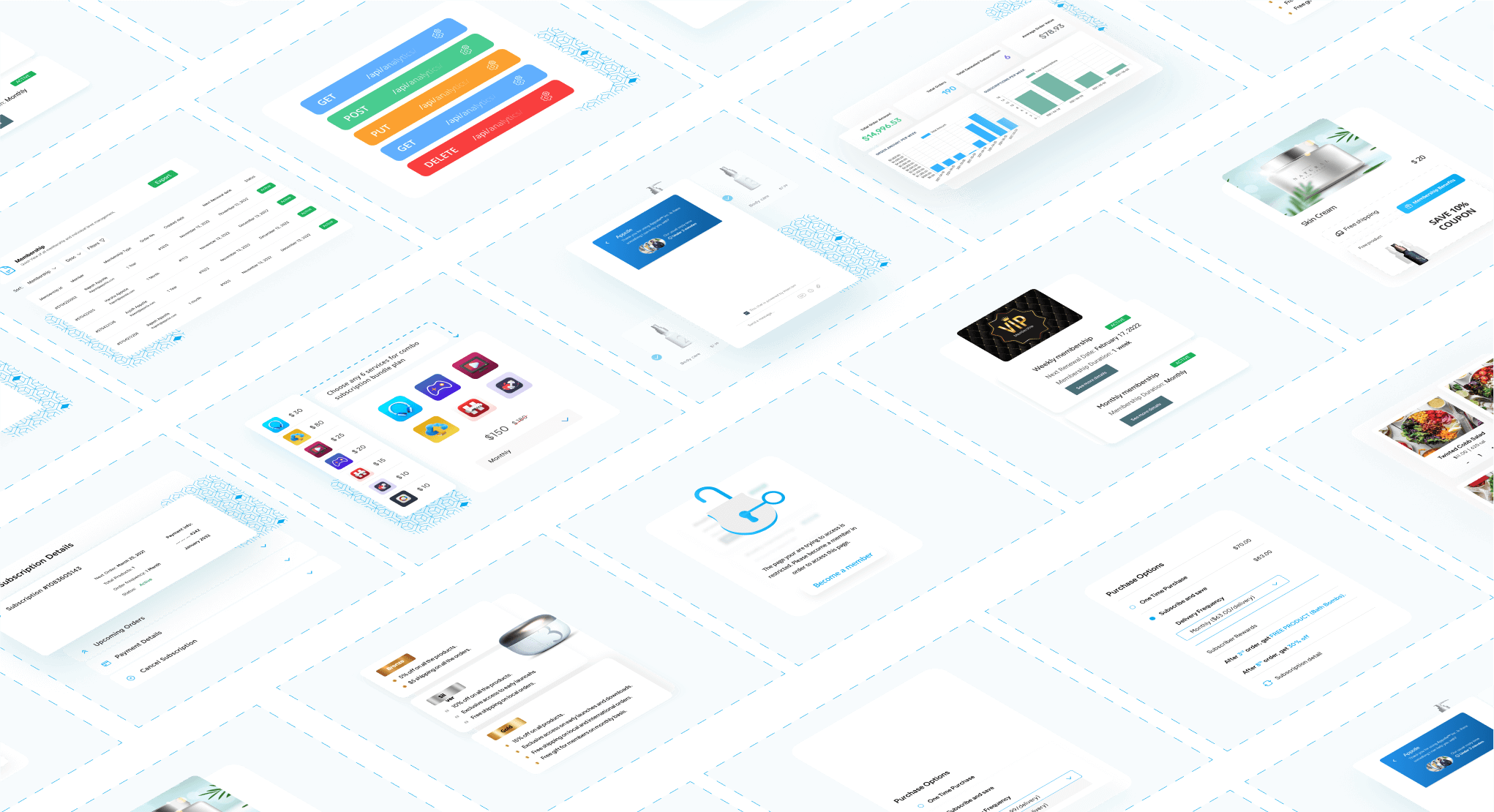 Social Media
The Web People created captivating social media creatives for Appstle, showcasing the unique features and benefits of their subscriptions, memberships, and loyalty programs. The creative designs were tailored to Appstle's brand identity, effectively conveying their value proposition and generating engagement across social media platforms.